Each spring, we organise the Challenge Lab "master thesis lab". In the lab, students conduct their master thesis focusing on sustainability challenges in Gothenburg and the region of West Sweden. As a thesis student in the Challenge Lab master thesis lab, you will work together to with students from diverse backgrounds and societal actors from different sectors in the region to identify and address important sustainability challenges.
Application
Students from any Masters programme at Chalmers and Gothenburg School of Business, Economics and Law can apply. Expressions of interest are currently being accepted on a rolling basis. Those interested should consider our course "SEE40 – Leadership for Sustainability Transitions" since it lays the foundation for the methodology used in the thesis. However, course attendance is not a requirement as we always support a mix of students who had the opportunity or not take the course.
Methodology
The Challenge Lab master thesis students are working in a dynamic environment where they are in charge to connect projects, companies and public sector initiatives together with academia to find leverage points in the system – to then suggest and initiate solutions to take all sectors in society forward. We believe that students have an ability that goes beyond what any actor in society can do alone.
The topics are formed by the students through the methodology in the lab, and will be aimed at systems innovation supporting sustainability transitions in the local and regional context.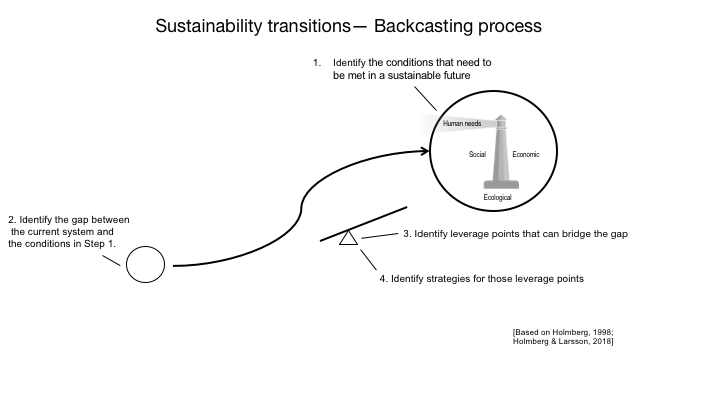 Previous master theses
Interested in previous thesis topics? Presentations from 2017-2019 are available on our Youtube page. You can also have a look at all our previous master theses reports, or search reports by year: